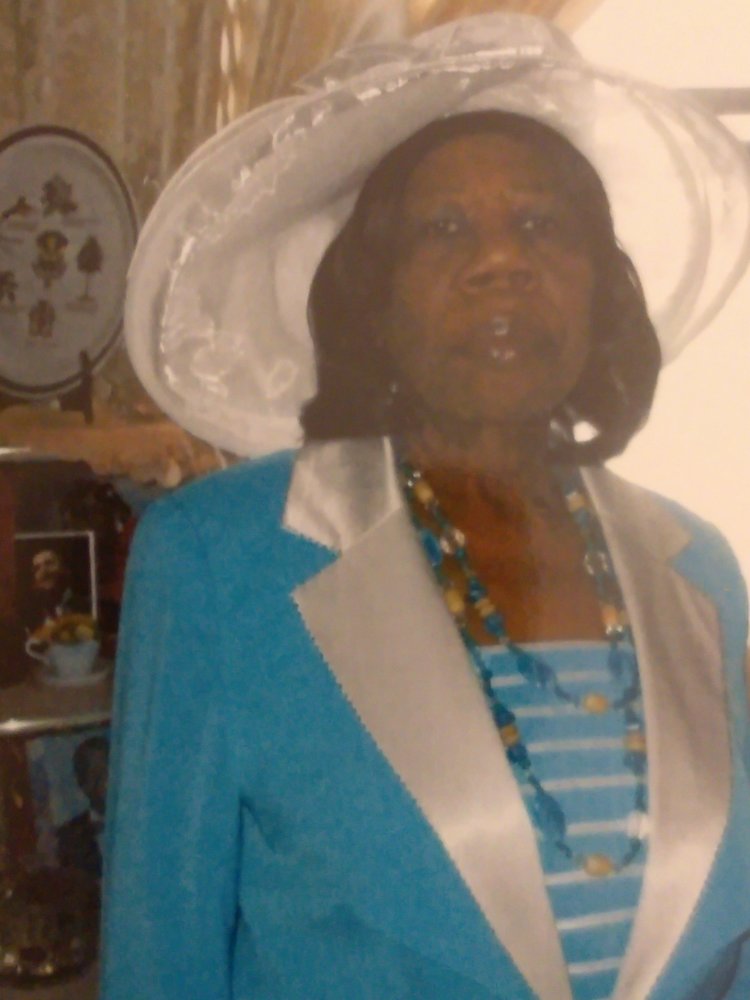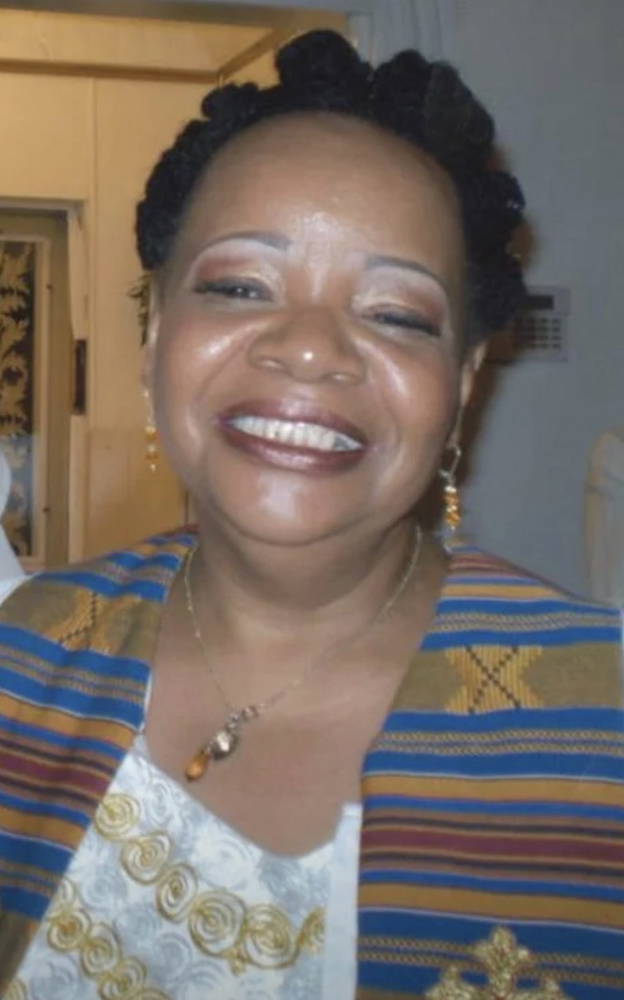 Obituary of Ivy Inez Johnson
Our dear Inez Ivy Johnson was born June, 3 ,1928 to Naomi Anikie in Clarendon, Jamaica.
She tragically lost her mother Naomi, in childbirth and was adopted by the Tapper family, whom she has known her whole life as her own family. Inez moved to Kingston, Jamaica to start a family of her own, where she gave birth to five wonderful children, Angela Green, Rosemarie Coward, Patrick Johnson, Christopher Johnson and Dennis Johnson.
Life was very hard for Ivy but with the grace of God, she did everything in her might to provide for her children. She would sell many different things at the market during the morning well into the afternoon, after the kids came home from school. She had to quickly learn to be approachable and street savvy in order to provide her children with their daily needs. Realizing that market selling was not enough, she went to the Cayman Islands and the Bahamas to find work so she could send money to her children whom she'd left in Jamaica. Though leaving her children was the last thing she wanted to do, because she loved them so much, she focused on how to make a better life for them one day at a time. Still traveling to the other islands was not enough, and she quickly realized that she and her family had to get to the United States. With less than a high school education it was extremely challenging for her to pass the test to file for citizenship and she failed numerous times However, Ivy was persistent and went almost every day until she passed.
Upon, entering the United States Ivy's persistence did not cease, she quickly found work and frequently attended classes to acquire the education she never gotten formally in Jamaica. Obtaining knowledge was very important to her and she knew her children would have a better chance if they understood that as well. However, Ivy's love of the Lord was her main source of strength throughout her trying times, and it is because of God's grace she received citizenship for herself and children. She finally was able to give her children a better future.
Ivy never missed a birthday celebration, graduation or wedding for her family. She traveled the world and continued attending classes even into her 80's and 90's. She loved being with her family but she loved her time with her church family just as much. She always had words of wisdom and a scripture verse of encouragement on her tongue. Ivy was a loving, caring, and compassionate person that would consistently give her last to help those she loved. Ivy is an inspiration to all who have had an opportunity to be in her presence and even more for those who know her full story. Ivy had a long prosperous and full life due to God and the exemplary care of Maria her aide and Patrick Mayne her nephew.
She survived her first and second husband Henry Johnson and Arthur Robinson having lived 90 graceful years. After a beautiful life punctuated by rough times as well as joyful moments, Inez left a mighty family tree with her at the root and the Lord at the center and as the gardener. She is outlived by five children, forty grandchildren, thirty great-grandchildren and seven great-great-grandchildren. Mother Rob, Mama, Nezzie, Aunt Inez, Grandma, Great-grandma, Great-Great-Grandma, "MISS INEZ"! thank you for all you have done. To say she will be missed would be an understatement, to say she will be forgotten would be a lie, and most importantly to say she knew the Lord and is resting peacefully is a blessing.
To send flowers to the family or plant a tree in memory of Ivy Johnson, please visit Tribute Store
Visitation
9:30 am - 10:30 am
Saturday, May 18, 2019
All Nations Apostolic Tabernacle
89-28 Parsons Blvd.
Jamaica, New York, United States
Home Going Celebration
10:30 am - 12:30 pm
Saturday, May 18, 2019
All Nations Apostolic Tabernacle
89-28 Parsons Blvd.
Jamaica, New York, United States
Interment
2:00 pm
Saturday, May 18, 2019
Pinelawn Memorial Park
2030 Wellwood Ave.
Farmingdale, New York, United States
Undertaking Alternatives, Inc. - Phone: (631) 413-9664 | Email: families@undertakingstaff.com
We serve the following areas : SUFFOLK, NASSAU, QUEENS, BROOKLYN, BRONX, MANHATTAN and STATEN ISLAND